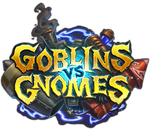 Highlord Bolvar Fordragon was a venerated paladin of the Alliance and served as the Regent of Stormwind following the disappearance of King Varian Wrynn. Upon Varian's return, Bolvar was named the commander of the Alliance forces sent to take the battle to the Scourge in Northrend. After the treachery of Grand Apothecary Putress at the Battle of Angrathar the Wrathgate, Fordragon was believed to have been killed, either by the Forsaken Blight or the fires of the red dragonflight.
Bolvar Fordring is a minion for use by the paladin class. For the cost of 5 

, he comes with moderate attack and health; however, prior to being played, he gains a small amount of attack each time a friendly minion dies while he is in the paladin's hand.
Ad blocker interference detected!
Wikia is a free-to-use site that makes money from advertising. We have a modified experience for viewers using ad blockers

Wikia is not accessible if you've made further modifications. Remove the custom ad blocker rule(s) and the page will load as expected.