Crafting in Hearthstone allows players to disenchant the cards they do not want into Arcane Dust. The dust can then be used to craft new cards.  Right click on a card in your collection to open the Crafting interface ("All Cards" to craft one you don't have).

Cards will disenchant into a quantity of Arcane Dust based on their rarity. Common cards will be worth less Arcane Dust than Epic or Legendary cards. If you want to craft a card for your favorite deck, simply take your accumulated Dust, find the card that you want in your collection, and spend enough to unlock that card! It'll take a lot more dust to unlock a Legendary card than it does to unlock a Common card, so keep that in mind when you're on a crafting spree.
Basic cards
Edit
Basic cards that come from the base set of class and neutral cards cannot be disenchanted. This includes the golden versions of these cards.
Golden cards
Edit
You can also use Arcane Dust to craft Golden versions of every card in your collection! Golden cards have beautiful alternate frames surrounding them, proudly displaying your accomplishment of acquiring them to you and your opponent. Golden cards also have the added bonus of having animated art to make your epic Hearthstone duels even more epic. Golden cards can also be found in packs, but they are very rare.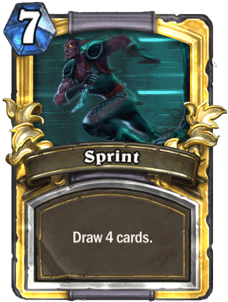 Patch changes
Edit
 (Patch 1.1.0.5997) Note: Disenchanting will now properly update the amount of Arcane Dust you have.
When disenchanting cards and exiting the card menu it doesn't give you the arcane dust, and keeping the card there, there is a way to overcome this problem, by hovering over the card, then right clicking (pc) or tapping on another card after tapping the disenchanted card (mobile), it will give you the arcane dust
External links
Edit