This was removed from the game.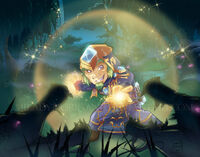 Dragonflight was a Deck Recipe for the priest class. Survival is key when dealing with dragons. If you can last long enough, your big dragons will end up taking over the late game.
This deck recipe requires no weapons.
Ad blocker interference detected!
Wikia is a free-to-use site that makes money from advertising. We have a modified experience for viewers using ad blockers

Wikia is not accessible if you've made further modifications. Remove the custom ad blocker rule(s) and the page will load as expected.