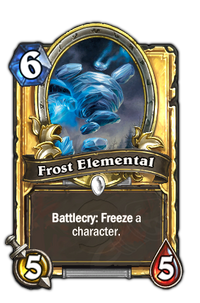 Frozen minions may not attack during their next turn. The ability is used almost exclusively by the mage class. Shatter and Ice Breaker can also destroy a frozen minion. Moorabi adds a copy of a frozen minion to your hand. Cryomancer is empowered when there is a frozen enemy. Coldwraith draws a card when there is a frozen enemy. Ice Walker adds freeze to a Hero Power.
Below is a list of all cards with the freeze mechanic.
Note: For the purposes of this list, only collectible cards are listed.
Core set
Edit
Goblins vs. Gnomes
Edit

Journey to Un'Goro
Edit
Knights of the Frozen Throne
Edit
Mean Streets of Gadgetzan
Edit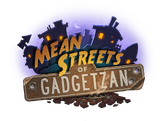 Whispers of the Old Gods
Edit