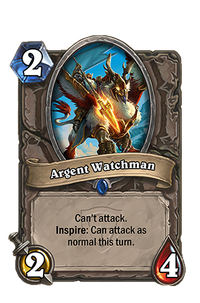 Minions with the inspire keyword possess a special ability that may only be activated by using your Hero Power. It triggers after you use your Hero Power and affects any friendly minions on the board that have the Inspire keyword. Inspired minions can gain stats, attract additional allies to your cause, and so much more. The ability was introduced with The Grand Tournament.
Below is a list of all cards with the inspire mechanic.
Note: For the purposes of this list, only collectible cards are listed.
The Grand Tournament
Edit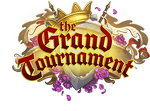 Ad blocker interference detected!
Wikia is a free-to-use site that makes money from advertising. We have a modified experience for viewers using ad blockers

Wikia is not accessible if you've made further modifications. Remove the custom ad blocker rule(s) and the page will load as expected.