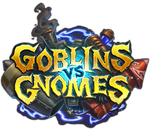 Mistress of Pain is a demon minion for the warlock class. For the cost of 2 

, this 1/4 minion will restore health to the friendly hero that directly correlates to how much damage she has dealt. This effect is converted into the Lifesteal keyword in Knights of the Frozen Throne.
Notable dialogue
Edit
I can ease your pain. (played)
The healing effect does not trigger if

Shadowflame

is used on the Mistress, as the damage is considered as coming from Shadowflame.
Patch changes
Edit
 (Patch 9.0.0.20457) Note: Mistress of Pain and Wickerflame Burnbristle now use the Lifesteal keyword.
Ad blocker interference detected!
Wikia is a free-to-use site that makes money from advertising. We have a modified experience for viewers using ad blockers

Wikia is not accessible if you've made further modifications. Remove the custom ad blocker rule(s) and the page will load as expected.