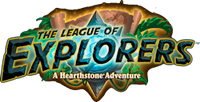 Reno Jackson is a minion usable by any class. Provided players have no more than one of any card in their deck, he will restore the hero to full health when summoned.
Deck Recipe
Edit
This card is obtained by clearing the Temple of Osiris wing on normal mode.
Players can have more than one of a particular card in their initial deck, but the duplicate must be in-hand or played prior to playing Reno in order to gain his effect.
Ad blocker interference detected!
Wikia is a free-to-use site that makes money from advertising. We have a modified experience for viewers using ad blockers

Wikia is not accessible if you've made further modifications. Remove the custom ad blocker rule(s) and the page will load as expected.