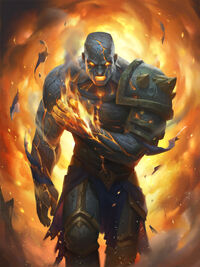 Shields of the Light is a Deck Recipe for paladins. It was introduced with the Knights of the Frozen Throne expansion.
Take the fight to the Lich King and go offensive with your Divine Shield minions! Wield the power of the divine to bolster your minions and weapons in the fight against evil.
Ad blocker interference detected!
Wikia is a free-to-use site that makes money from advertising. We have a modified experience for viewers using ad blockers

Wikia is not accessible if you've made further modifications. Remove the custom ad blocker rule(s) and the page will load as expected.