Spell is one of three card types in the game. Though classes such as Warriors and Rogues traditionally don't use spells, for the purposes of gameplay their abilities are classified as such.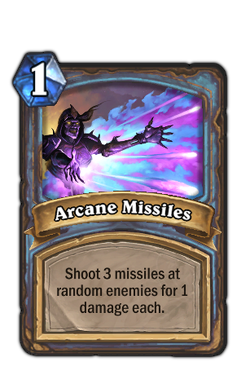 Spells are cards that are cast with various abilities and then discarded after use.
They can be used to inflict damage, draw additional cards, give a minion additional attack and/or health, or even restore health to your hero.
All spells are class-specific, as there are no "neutral" spells, besides "The Coin", available to all classes. See the below links to spell lists for each class:
Ad blocker interference detected!
Wikia is a free-to-use site that makes money from advertising. We have a modified experience for viewers using ad blockers

Wikia is not accessible if you've made further modifications. Remove the custom ad blocker rule(s) and the page will load as expected.