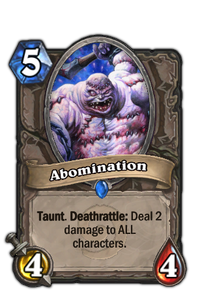 Cards with the Taunt ability at as tanks, forcing enemy minions and heroes to attack them.
If a player has multiple cards with taunt, any of the may be attacked.
Only physical attacks are affected; spells and battlecry do not fall under this, nor do Hero Powers.
Taunt can be countered by silence.
Taunt may be bypassed by cards that have a chance to attack the wrong target.
Below is a list of all cards with the taunt mechanic.
Note: For the purposes of this list, only collectible cards are listed.
Core set
Edit
Blackrock Mountain
Edit
Curse of Naxxramas
Edit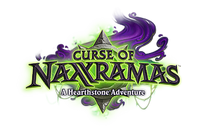 Goblins vs. Gnomes
Edit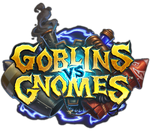 The Grand Tournament
Edit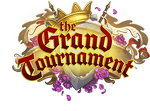 Journey to Un'Goro
Edit
Knights of the Frozen Throne
Edit
The League of Explorers
Edit
Mean Streets of Gadgetzan
Edit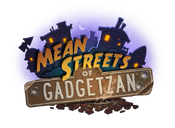 One Night in Karazhan
Edit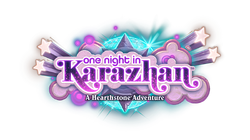 Whispers of the Old Gods
Edit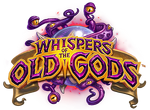 Ad blocker interference detected!
Wikia is a free-to-use site that makes money from advertising. We have a modified experience for viewers using ad blockers

Wikia is not accessible if you've made further modifications. Remove the custom ad blocker rule(s) and the page will load as expected.