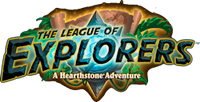 Wish for Power is a wish granted to opponents by Zinaar through use of his normal and heroic Hero Power. With it, players may discover any cost or rarity spell for later use.
Ad blocker interference detected!
Wikia is a free-to-use site that makes money from advertising. We have a modified experience for viewers using ad blockers

Wikia is not accessible if you've made further modifications. Remove the custom ad blocker rule(s) and the page will load as expected.